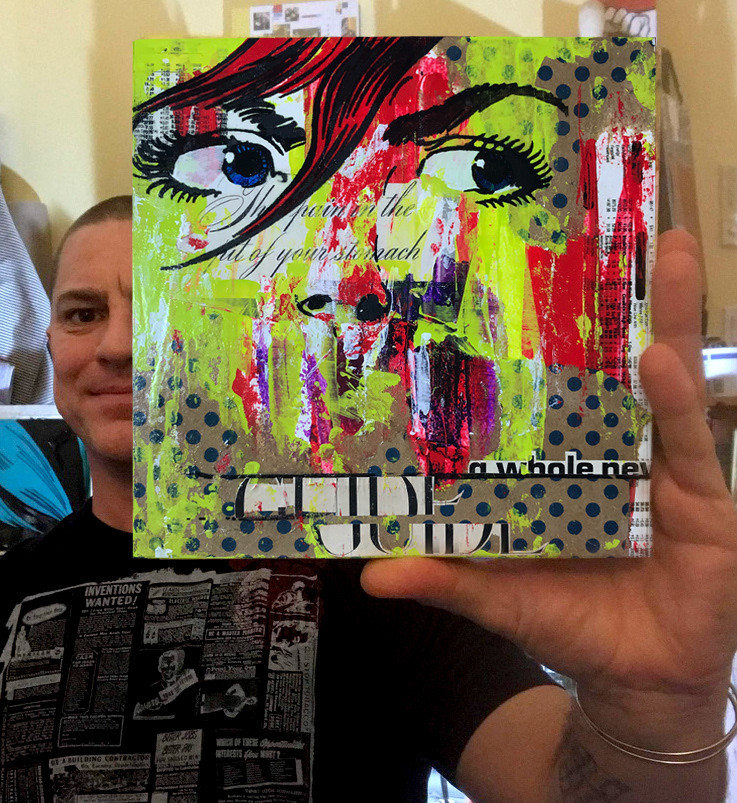 Joshua Horkey was born in Windom, Minnesota, in 1976
to creative parents that promoted his art skills throughout his youth.
In 1994, Joshua attended both the Fashion Institute of Design and Merchandising in Los
Angeles and Minneapolis College of Art and Design in Minneapolis in 1999
before settling in Southern California in 2001 to continue his career.
Shortly after, he created and launched Generica, an art-focused clothing line that
was acclaimed as a considerable success. Generica disbanded years later with
many seasons of product, international distribution, press, & gallery shows to note.
Horkey had stint in Seattle in 2008 designing clothing for Nordstrom, 
traveling the world, and developing his artistic process.
His most recent move brought him to Florida in 2011, where after a successful
career as a Designer and Graphic Artist in the Apparel Industry,
Joshua is focusing entirely on the creation of Fine Art.
Horkey has drawn a great deal of experience in fashion, photography and graphic
design, all of which have influenced the style of his artistic endeavors.
Currently, Joshua is using reclaimed materials as a surface in which to add
multiple layers of imagery, type, and texture. Mixed mediums are used to create a
background of intuitive meaning. Taking post war comic images out of context
gives a sense of familiarity and homogeneity to the focal point. The particular
themes involve introspection and the often polarizing feelings it induces.
With his diverse life experience, education, and professional acumen;
Joshua Horkey is creating his art with an infinite curiosity and steady focus that
will not let this opportunity pass him by.
Joshua currently works and lives with his family in southwest Florida.